Mobile Detailing
Western Power Wash & Detail offers a mobile, on-site detailing service that is perfect for your home, business, storage facility, or school. Mobile detailing is ideal for a tight schedule; If your vehicle is parked while you are busy, Western Power Wash & Detail will arrive at your location and provide any detailing service available. Western Power Wash & Detail is equipped with the necessary equipment for hot water car washing, paint correction, wax & sealant application, interior detailing, all at your location. Western Power Wash & Detail performs services on an individual, appointment structured basis so that all expertise and skill is focused on only one vehicle at a time.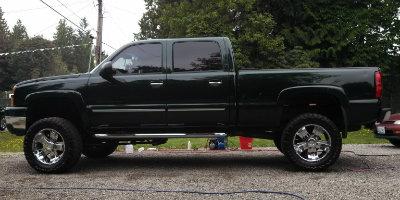 Affordable, routine maintenance schedules are available to keep your car looking great without the need for a harsh automatic car washes when rain water and dirt collect on your paint. Mobile Car Washes start at $39 at your location and are guaranteed to minimize swirls and hazing of paint. Automatic car washes can damage car paint by using either harsh chemicals or abrasive fabric brushes that collect dirt from all cars that pass through. Scraping action from fabric brushes and abrasive chemicals remove dirt from body panel surfaces quickly, but do not clean the contours and crevices of the vehicle. Western Power Wash & Detail gently washes all body panels, contours, and crevices as well as grilles, wheel spokes and wheel wells.  Gentle hand washing reduces swirls and hazing, thus minimizing long term costs of paint correction procedures for each detail.
Mobile Detailing services are convenient and cost effective. Western Power Wash & Detail is always on time and meets deadlines effectively. Years of mobile detailing experience allow accurate time frame projections and  finished product quality that is second to none. Keep your investment protected from the elements and looking great with a detail package from Western Power Wash & Detail. Mobile Detailing services are offered to vehicles of all sizes and shapes. Tall, hard to reach campers, RVs and trucks are welcome.
For Pricing and additional Mobile Detailing services, Please see: